See below for activities and HIGHLIGHTS from the year!
​

Teller Avenue Campus (Bronx)
Cheerleading

Young Engineers
J.H.S. 22X Jordan L. Mott

Patrick Bailey Jr., Program Director
J.H.S. 125X Henry Hudson
Tricia Frazier, ​Program Director

M.S. 129X Academy for Independent Learning and Leadership
Nicholas Buckley, Program Director

M.S. 228X Jonas Bronck Academy
Sabrina Kemp, Program Director
Dance
M.S. 51K William Alexander
Jeneen M. García, Program Director

J.H.S. 88K Peter Rouget
Claude Joseph, Program Director
P.S. 163M Alfred E. Smith
Joni Wildman, Program Director
Drama

Band
M.S. 323X Bronx Writing Academy
Kathy Harrison, Program Director

Teller Avenue Educational Campus (Bronx)
Olivia Luna, Program Director

Comprised of J.H.S. 145 Arturo Toscanini, M.S. 325 Science Academy, M.S. 328 New Millennium Business Academy

P.S. 67K Charles A. Dorsey
Rebecca Olivo, Program Director

Highlights from the Year
Empowerment through Sports

On February 4th, we celebrate National Girls and Women in Sports Day by spotlighting some of our afterschool sites' sports teams:
J.H.S. 22 in the Bronx recently launched a 16-team, four divisional, pre- New York City Middle School Basketball Season.
P.S. 163 in Manhattan has moved from Football to Soccer, and the girls that participate, says Site Director Seth Goldberg, have an "additional sense of self-worth, strength, and equality."
At P.S. 51 in Brooklyn, girls and boys participate in a general fitness class and explore the emotional power of yoga. 
Monique Jarvis, Site Director of J.H.S. 22X LEAP Afterschool, says, "It is a bold and audacious move to bring together 300 middle school students from sometimes warring schools, put them in one building and say, "play ball" and "get along" and "no fights!"
LEAP afterschool proves the benefits of sports to a student's social and emotional growth every day!
J.H.S. 22X - Making a Difference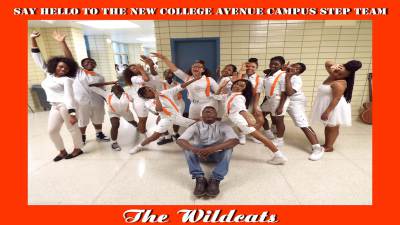 LEAP works with students in afterschool programs in all five boroughs and runs seven major sites in Brooklyn, the Bronx and Queens. One of these is LEAP's Afterschool site at The Jordan L. Mott School J.H.S. 22 in the Bronx. Students at J.H.S. 22X often witness violence in their community which has 40% of its population living below the poverty line. For 10 years, LEAP has run an after-school program, currently run by Site Director Monique Jarvis, and with her dedicated team of educators and staff, has been changing the lives of these middle school students...
CLICK HERE
to read more!
J.H.S. 22X - Young Engineers Program
Watch this VIDEO by the NYC Department of Design and Construction featuring students at 22X and LEAP Site Director Monique Jarvis!
The pilot program of the NYC Department of Design and Construction's (DDC's) STEAM Young Engineers Program was launched at MS 22 in the South Bronx in March of 2014.
J.H.S. 22X - Basketball Championship
5 of LEAP's Afterschool teams competed in the 2nd Annual NYCMSBL Pre-Season 4-Divisional Basketball Season! On Saturday, November 21, nearly 300 people consisting of 14 middle school teams, their coaches, and family members converged at LEAP's J.H.S. 22  site and went bout to bout for the Championship Title! Program Director Monique Jarvis stated "In neighborhoods like Morrisania, after school programs are charged with showing youth how to rebuild, invest in and celebrate community development. It's an honor to be able to spearhead activities like this that a re far-reaching in bringing youth together and providing opportunities for them to be successful."

J.H.S. 22X - The Ingenuity of Young Engineers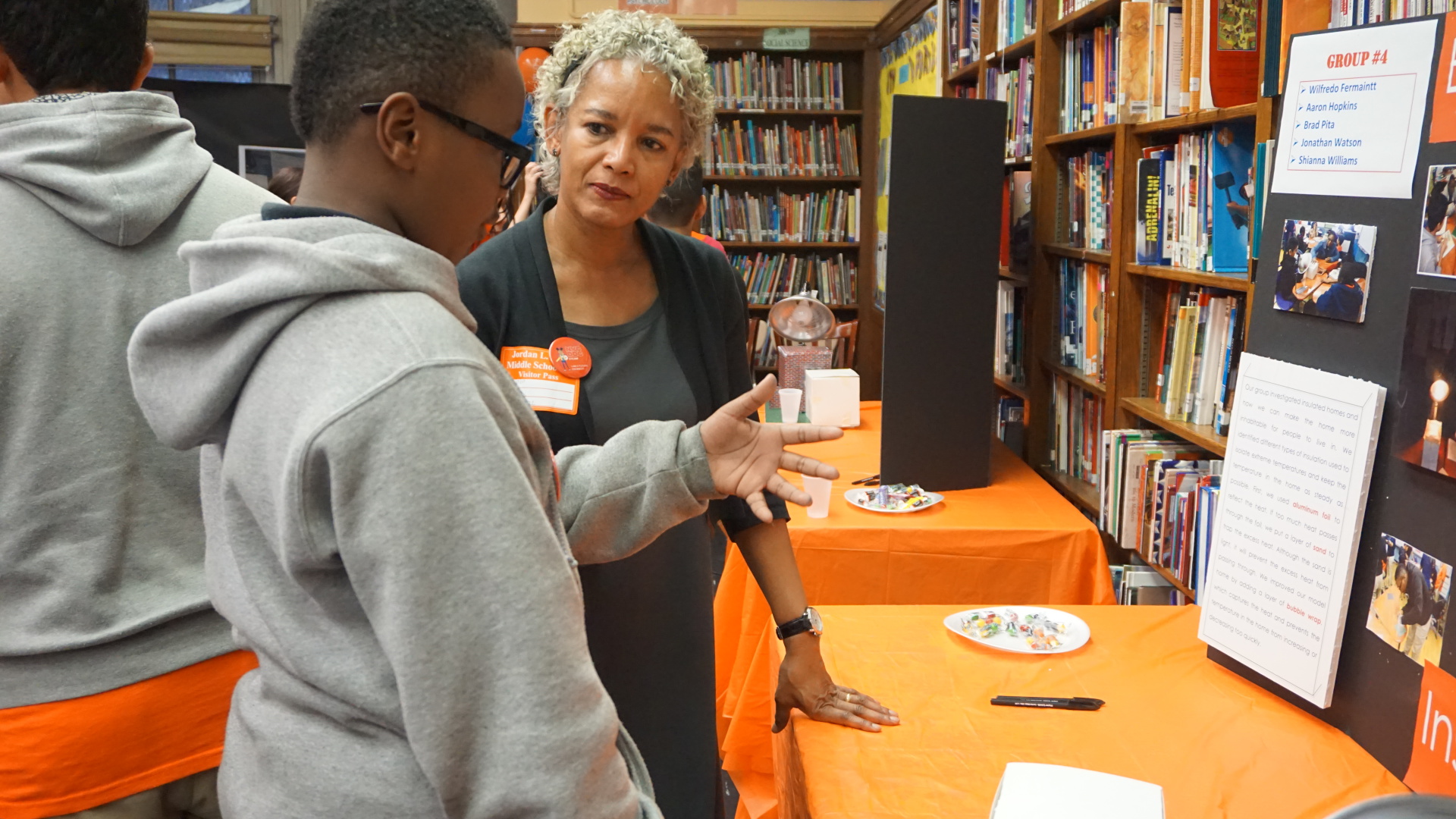 On Thursday, November 5th, The students of J.H.S. 22X presented their Engineered Insulated Homes, the final project of their Curriculum Unit at the Young Engineers Program Showcase focused on STEAM (Science, Technology, Engineering, Architecture / Art, and Mathematics). LEAP, along with the DDC and the DYCD, hosted the event.
 
M.S. 51K - The Modern Minecraft Aqueduct
M.S. 51 Students used their research on the Catskill Aqueducts to design their own virtual aqueducts in Minecraft for a Video Game Afterschool Program with LEAP Teaching Artist Christine Bard.
Click on the video on the right to see what the students have created!
M.S. 51K - Creative Young Writers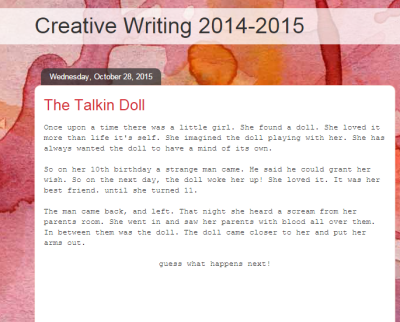 M.S. 51 Students are working on a creative writing blog! Click here to see the students' blogposts!
An excerpt from a student's work:
Once upon a time there was an old woman.
She loved gold coins. One day, she died. With her eyes open, and two gold coins in her hands.
One day a random old man walked past her body...